State Youth Director
Acting State Youth Director Nathan Graewin
youth@wisconsinbass.com
Forms
WBF Youth Waiver & Release Form
WBF Youth Emergency Medical Form
WBF JUNIOR ANGLERS
One of the oldest and most productive programs that The Bass Federation has ever had is the TBF Junior Angler Program.
NEW FOR 2021! Young anglers who are in the 8th grade or less on the day of their LAST state federation Junior qualifier (The day they qualify) can join as TBF Junior members and fish as a team with a buddy from their own boats with their own boat captains! We have active state Junior Programs in almost every state across the country and 1 team advances to the Junior World Championship for every 10 unique teams that fish any State Federation junior program. (so (1) for 1-10, (2) for 20, (3) for 30 etc.)  Any junior program must have a minimum of 6 active Junior members to participate. These are the current Youth Clubs in Wisconsin.
Antigo Bass Warriors
Tony Miller
antigobasswarriors@outlook.com
715-850-2674
Belle City Youth Club
Waukesha, WI
Jim Jones
262-939-2810
Castle Rock Bassmasters Junior Club
Jake Prasalowicz
prasalowicz1978@gmail.com
608-403-1516
C & R Youth Bass Anglers
Watertown, WI
Daniel Sellnow
(414) 588-2934
Fox River Anglers
Matthew Schild
mms7blue@yahoo.com
224-388-9712
Interstate Bass:
Gary Paszak
interstatebass@yahoo.com
608-387-2879
Junior Brush Hogs
New Berlin, WI
Michael McQuitty
(262) 786-3987
Marshfield Bass Club
Chuck Scherr
battle_tank_m1_a2@msn.com
715-223-7253
Park City Bass Youth Team
Wausau, WI
Michael Hofmann
(715) 355-5669
If you are interested in starting your own club, you only need 6 members to do so. Contact the State Youth Director, for more information.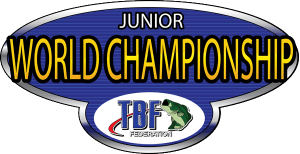 These junior anglers fish in club and state tournaments and participate in fundraising and conservation projects just like the adults do.
The competitive branch of this program allows the anglers to qualify for our state's Junior State Championship and eventually qualify for the National Guard Junior World Championship.
REEL KIDS
The Bass Federation and its member states have implemented a casting skills accuracy challenge for young anglers across the country!
"The Reel Kids Program" is in many cases the first opportunity that many kids have to be introduced to the great sport of fishing. At events like sport and outdoor shows across the state and in many schools these programs are giving kids the chance to experience what it is really like to handle a fishing rod and reel. They test their skills in the art of Casting, Flipping, and Pitching a plastic jig to a very colorful target.
This program is organized and operated by the WBF and its clubs only. The WBF advances kids from individual events to a State Championship held during the Madison Fishing Expo. The goal of the WBF is to expose our youth from the ages of 8 to 15 to the great sport of fishing.
If you're interested in bringing one of these events to your area please contact the Wisconsin Bass Federation President or Youth Director.
Student Angler Federation (SAF) – In School Fishing Program
This program utilizes a high action DVD with some outstanding underwater footage to get students excited about fishing. Educators like this program because it highlights how the basic elements of education, math, science and language arts, are used by anglers out on the water every day. We also show some of the ever increasing career opportunities being created through the sport of fishing.
The great thing about this portion of the program is that it is absolutely free to any school or youth group that wants to participate.
Our end result is that we want to encourage students to form a school fishing club so they can experience this sport first hand.
For more information, visit HighSchoolFishing.org
Association of Collegiate Anglers (ACA)
It just takes 6 members of your college student body to form a club and fish at the collegiate level! There are hundreds of clubs across the country already. Contact us to see if you can join one, or start one! Visit the ACA tournament series site.
For any information regarding youth activities within your state, please contact our state's Youth Director